Welcome to the Boston Facilitators & OD Roundtable!
---
The Boston Facilitators & OD Roundtable (BFR) is a professional development network of 800+ organizational development (OD) professionals, from across New England. Our mission is to provide networking and professional development in organizational development, team and leadership development to professionals who work to increase the impact and effectiveness of leaders, teams and organizations. We also enjoy the colleague-ship of members who share their knowledge and expertise for the learning benefit of the entire community.
The BFR, which has been meeting in Boston since 1995, serves members from throughout New England. Throughout the year BFR members get together for 8 face-to-face workshops; see the upcoming programs on the home page and the description of past programs.

Member Benefits: In addition to meeting discounts, BFR members also post messages to the BFR Forum and receive job postings, and have access to a file archive of member advice and a member directory.
Join Us! We look forward to meeting you.
---
In March 2015, the Boston Facilitators Roundtable received the "Outstanding Regional Network Award" from the national OD Network! "This Award honors a Regional Network whose leadership, programs, organization and mission; respond to its members' needs, and adds value to a diverse constituency of local practitioners."
---
President's Welcome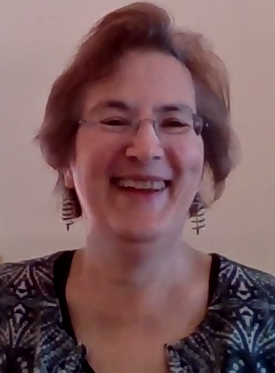 The unique value of the BFR is the collegial and welcoming community that we have built. We thrive on fun, interactive workshops and an active member communication forum. The BFR has an embarrassment of riches in our skilled members who share generously of their knowledge and expertise. Since 2001 we have grown from a small group of about 200 people to a dynamic network of 800+ people. We are committed to inclusion and to delivering high value. Come see for yourself!
Contact Abby Yanow, BFR President
---
Governance & Management
BFR is a nonprofit organization (501(c6)) registered in the Commonwealth of Massachusetts. The organization is governed by a volunteer Board of Directors, who are: Jan Sage, Michael Connolly, David Ehrmann and Matthias Mokros. (we're missing Jan in this photo.) Thank you to all of them for their board service!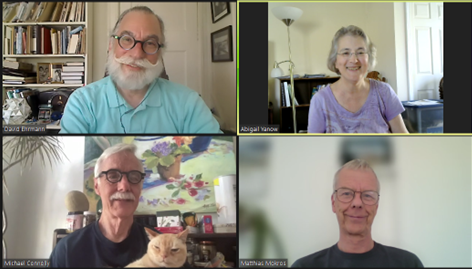 Calendar of Events
SPIRTUALITY IN COACHING - AN ADULT DEVELOPMENT PERSPECTIVE
12/04/23
BFR
In this program, we'll look at two aspects of spirituality in coaching: What is the role of spirituality in fostering vertical development, and how can we help clients deepen their relationship to their own sense of spirit?
more info...
GROUP MENTORING PROGRAM for new OD or L&D Professionals
Coming Soon...
The purpose of the program is to provide a mentoring experience for people who are new to OD, L&D or facilitation, or other related areas. Group mentoring will involve 3-5 people working together with a mentor on topics of interest to the mentees. The group is starting in June. Let us know it you'd like to participate.
more info...
BFR Culture
The BFR has a
No-Marketing
policy, which helps preserve the collegial culture we've built. Members ask we not market our OD/ Facilitation/ Coaching services to one another. Members may, however, promote their programs in the BFR monthly calendar, for which
Sharon Kalus
solicits submissions every month by email. Thank you Sharon!